Bury Contacts
… tells your iPhone to identify phone callers and label or block their phone call attempts. Much like the system "Contacts" App – but using a buried contact list which is not revealed to third-party Apps that read your entire address book.
Enable the BC Call Directory Extension in Preferences → Phone → Call Blocking & Identification.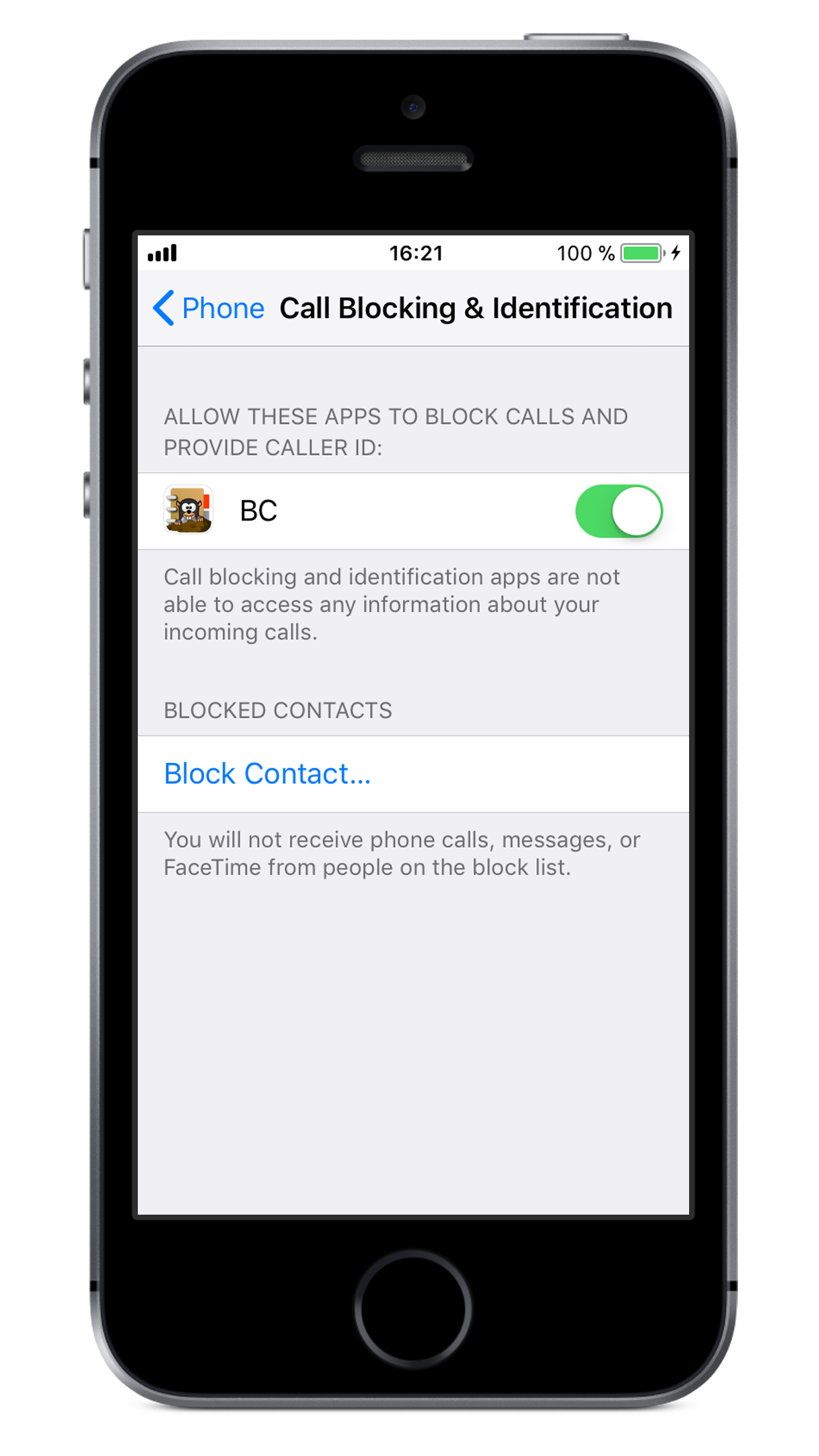 Identify & Block
The App allows you to maintain a simple list of telephone numbers and names. A special tag also allows blocking. Incoming calls display the name matching the number or they can be blocked. Buried contacts can be searched and used to dial out.
Bulk Load
Data is kept in one big simple text field stored on your iPhone only. Copy existing data and paste it into bulk load. Done!
Manual adjustments are possible but be sure to backup your data somewhere else.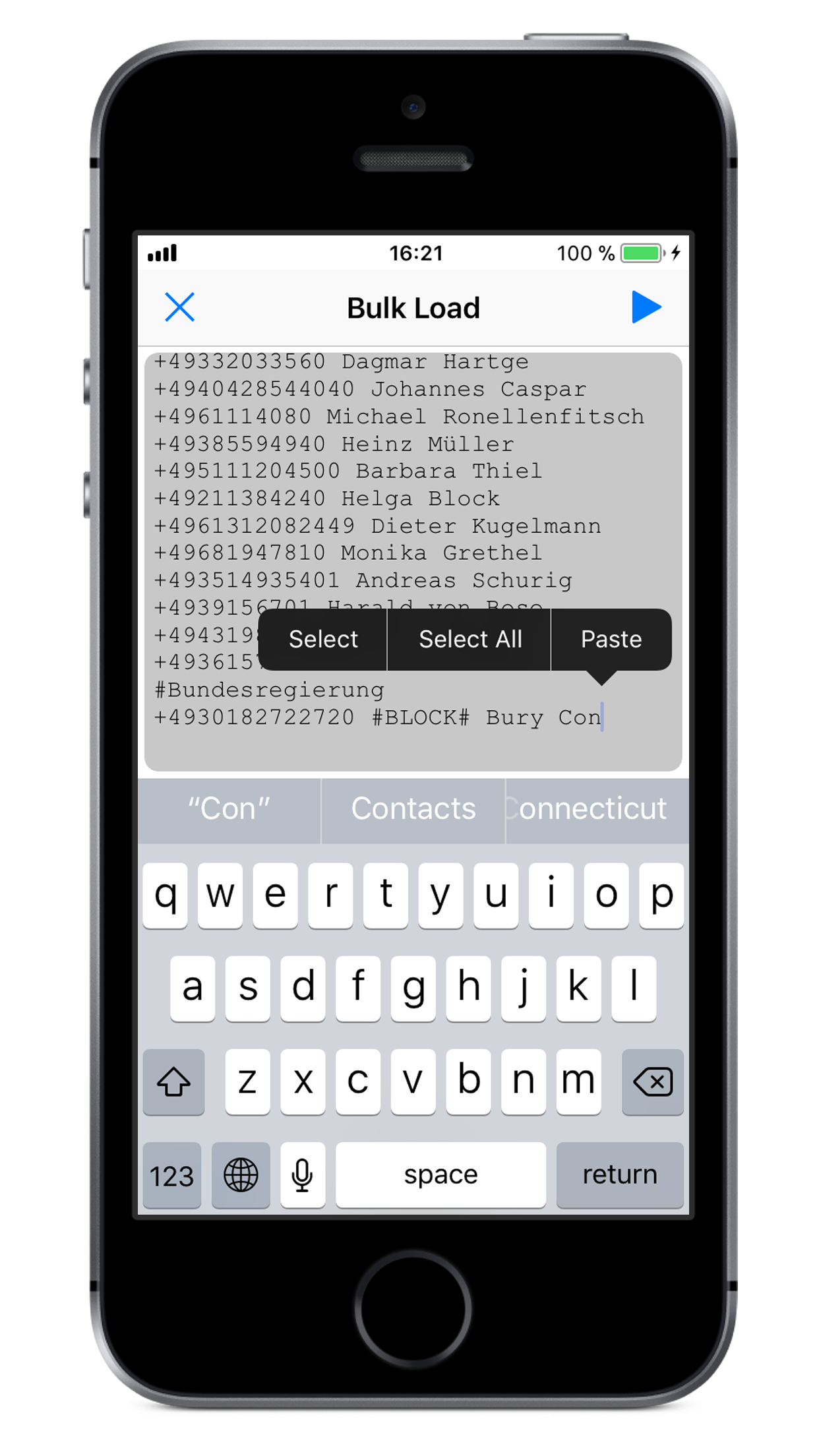 Limitations
incoming calls are signaled on iPhone screen only.
no Bluetooth.
no Audio call announcement.
no Siri.
requires the latest iOS available for iPhone SE.